Andalusia is a region of Spain that stands out for its rich and varied gastronomy, based on local and high quality products. Some of the most typical products of the region include olive oil, wine, fresh fish and seafood, and of course, Iberian acorn-fed ham.
Iberian acorn-fed ham is an emblematic product of Andalusian gastronomy, obtained from pigs reared free-range in dehesas and fed exclusively on acorns. The result is a juicy and tasty meat, with a unique flavour and a texture that melts in your mouth. Iberian acorn-fed ham is considered one of the best hams in the world and is an essential ingredient in many Andalusian dishes, from the classic "ham dish" to ham omelette and salmorejo. At Tragabuches we have Cinco Jotas which makes our evenings a unique and enriching experience.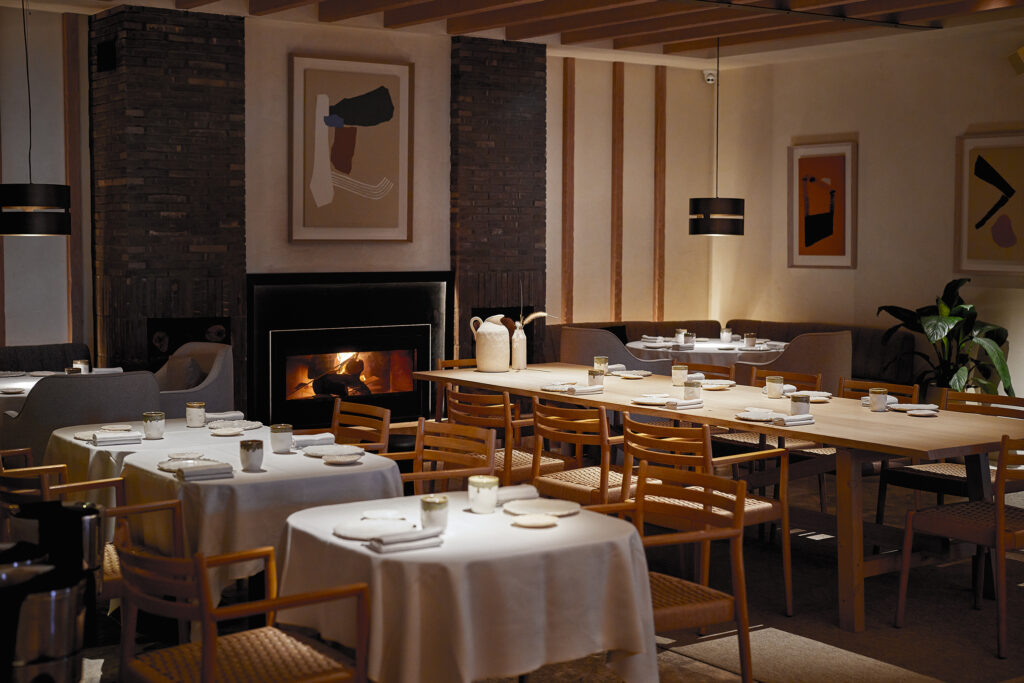 In addition to ham, Andalusia has a wide variety of local "kilometre zero" products, i.e. products that are grown and produced in the region itself, without the need to import ingredients from other parts of the world. These products include extra virgin olive oil, artisan cheeses, cold meats and fresh fish, among others.
Olive oil is one of Andalusia's most emblematic products and is produced throughout the region. Andalusian extra virgin olive oil is known for its fruity and mild flavour and is used in many dishes in Andalusian cuisine, from salads and gazpachos to stews and fried foods.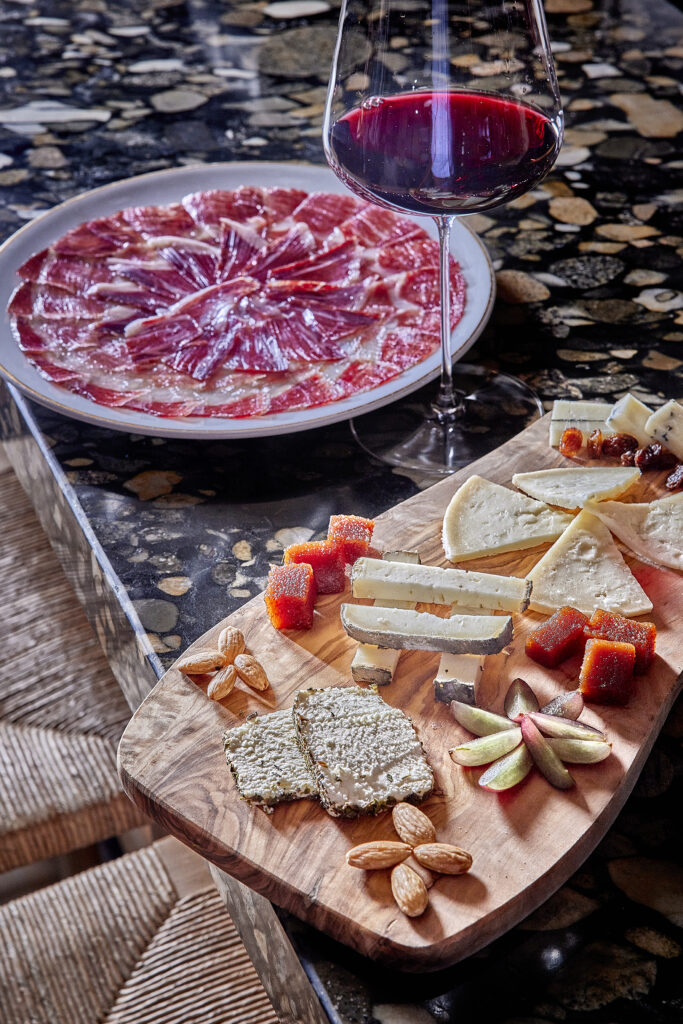 Artisan cheeses are also very popular in Andalusia, especially in the mountain areas. Among the most typical cheeses are goat's, sheep's and mixed cheeses. These cheeses are made in the traditional way and are characterised by their intense flavour and creamy texture.
Summing up, Andalusian gastronomy is one of the richest and most varied in Spain, thanks to the large number of high-quality local products produced in the region. From acorn-fed Iberian ham to extra virgin olive oil and artisan cheeses, Andalusian gastronomy is a real culinary treasure that is well worth discovering.