Tarifa, a beautiful Cádiz town located on the southern coast of Spain, right on the southernmost point of the European continent. With a rich history, beautiful beaches, and delicious gastronomy, Tarifa is the perfect destination for those looking for an escape from the hustle and bustle of the city and the opportunity to immerse themselves in Andalusian culture.
One of Tarifa's biggest attractions are its beaches, which are famous for their beauty and for being ideal for water sports such as kitesurfing and windsurfing. The beaches of Los Lances and Valdevaqueros are the most popular, while the small beach of Bolonia is famous for its impressive dunes and Roman archaeological site.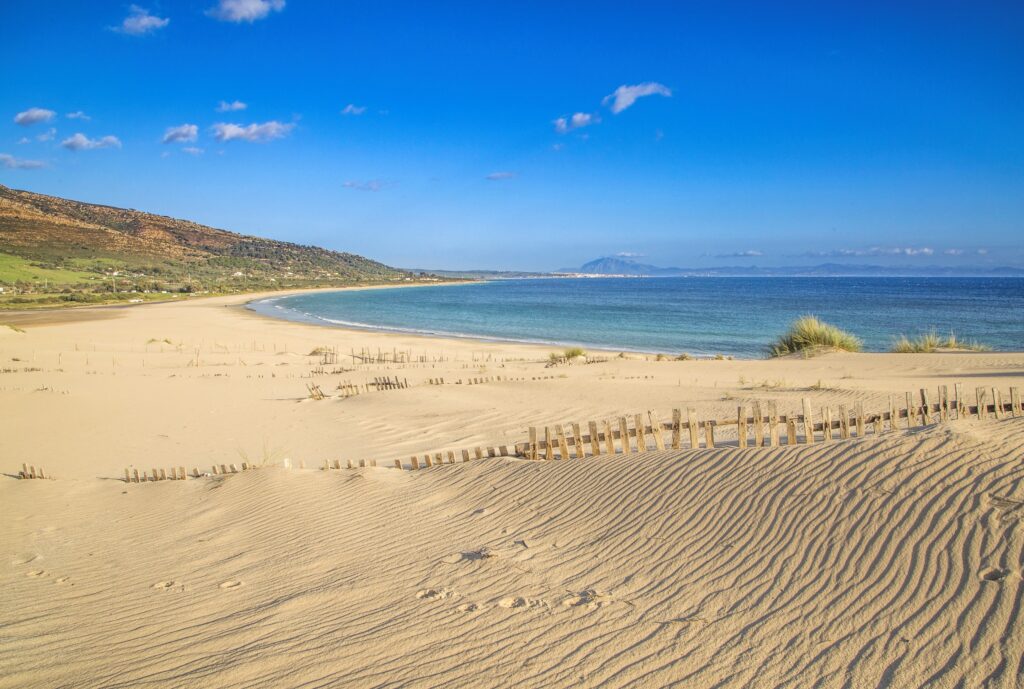 The town itself has a wealth of interesting places to visit, including its historic quarter which is full of narrow cobbled streets, historic buildings, and small craft shops. The Torre de Guzman, a 13th century fortification at the southern end of the town, which is also a must-see.
Tarifa's gastronomy is a delicious blend of Mediterranean and Andalusian flavours, with dishes such as red Almadraba tuna, Tarifa cabbage, chicharrón de Cádiz and tortillitas de camarones (shrimp omelettes). In addition, the region's wines are famous for their quality and unique flavour.
For those looking for outdoor activities in the vicinity of Tarifa, there are numerous options. For example, the Alcornocales Natural Park offers hiking trails and bird watching, while the Strait of Gibraltar is the ideal place to go whale watching and see whales and dolphins in their natural habitat.
BiBo Beach House, Dani García
Since 2019, Tarifa has the most coastal BiBo of all. Dani García's beach restaurant with more rhythm brings the travelling cuisine to the beach of Valdevaqueros. A varied menu with his classics and top hits such as the oxtail brioche and the marinated whole fried sea bass. You can't miss the "Nutella to Die For" and the delicious cocktails on the menu.
When lunch is over, the chill out area is the best complement to enjoy the most special afternoon. The most intimate and spectacular sunset in Tarifa is from BiBo with the sun falling over the dune of Valdevaqueros.
In short, Tarifa is an ideal holiday destination for those looking for an authentic experience of Andalusian culture, beautiful beaches, delicious gastronomy, and outdoor activities. With so many interesting things to do and see, it is no wonder that Tarifa has become one of the most popular destinations on the southern coast of Spain.