Bluefin tuna is one of the most highly prized fish due to its flavour and texture, and traditional fishing tecnique uded. The Almadraba technique is a tradition on the Andalusian coast.
The Almadraba is a traditional fishing technique used to catch enormous quantities of bluefin tuna on their annual migration through the Mediterranean Sea. This technique consists of placing a labyrinth-shaped net in the sea, where the tuna is trapped and hoisted aboard the boats.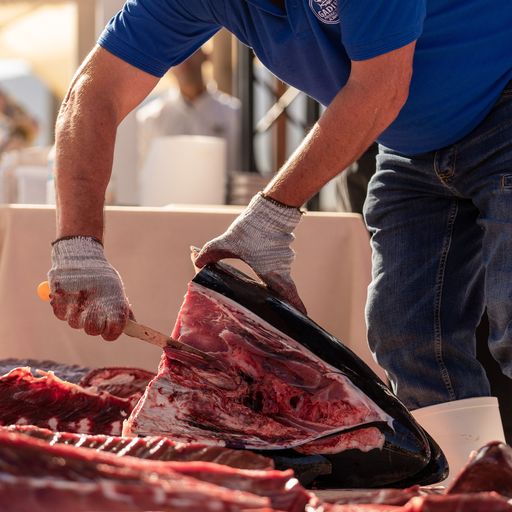 The Almadraba fishing season is usually in Spring, and during this time the famous "Fiesta del Atún" is held in the Andalusian towns of Barbate, Conil, Tarifa and Zahara de los Atunes, where A tribute is paid to this highly prized product.
Bluefin tuna is considered a delicacy due to its flavour and texture and is highly prized by haute cuisine chefs. This delicacy can be enjoyed in many restaurants in the area, where traditional dishes such as the tuna tartar. You can also assist the culinary ritual of the "ronqueo" of the tuna, wich consists of the cutting up of the fish and separating its different sections.
In short, bluefin tuna caught using the traditional Almadraba technique is a culinary delight that forms part of the gastronomic tradition of the Andalusian coast. Its flavour and texture are unique, and it is highly appreciated by chefs and lovers of good food.
30 tuna for 30 days
In the Dani García Group we once again pay special tribute to tuna this year with the 30 tunas for 30 days.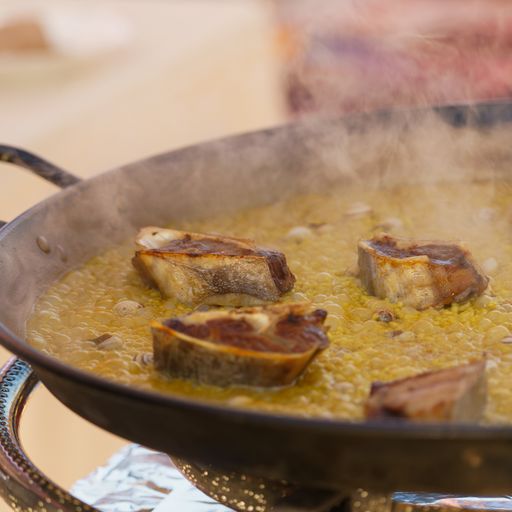 In the restaurants BiBo (Marbella, Madrid and Tarifa) and Lobito de Mar (Marbella and Madrid) there is a special tuna menu with exquisite dishes from the 2nd to 31st May.
Tasting this delicacy is a delight for everyone.
Ronqueo BiBo Tarifa 2023
After Dani Garcia's success in the 2022 ronqueos, this year Tarifa will have this art on the shores of the Atlantic. On the 25th of May at 18:30h Gadira will conduct a ronqueo of a wild tuna in the restaurant's chill out area.
When it is over, Dani García will do a show cooking with parts of the tuna that you can cook at home.
End of the evening tasting the product in a tuna-based cocktail dinner will be the finishing touch to a unique and unforgettable evening.