A new flower has bloomed in the culinary garden of Marbella, and it's lively, fresh and has an Italian accent. This is Alelí, the new Italian restaurant by Dani García, set to open on 1 July in Marbella.
Inspired by the most authentic, beautiful and decadent side of Italy, with a nod to iconic points of reference such as Federico Fellini's La Dolce Vita and The Great Beauty by Paolo Sorrentino, the restaurant offers an experience that is all about quality produce and great technique, a classic osteria where diners can enjoy some of Italy's most iconic dishes, all with a special Dani García twist, and where the chef's vision and expertise extends across the whole menu.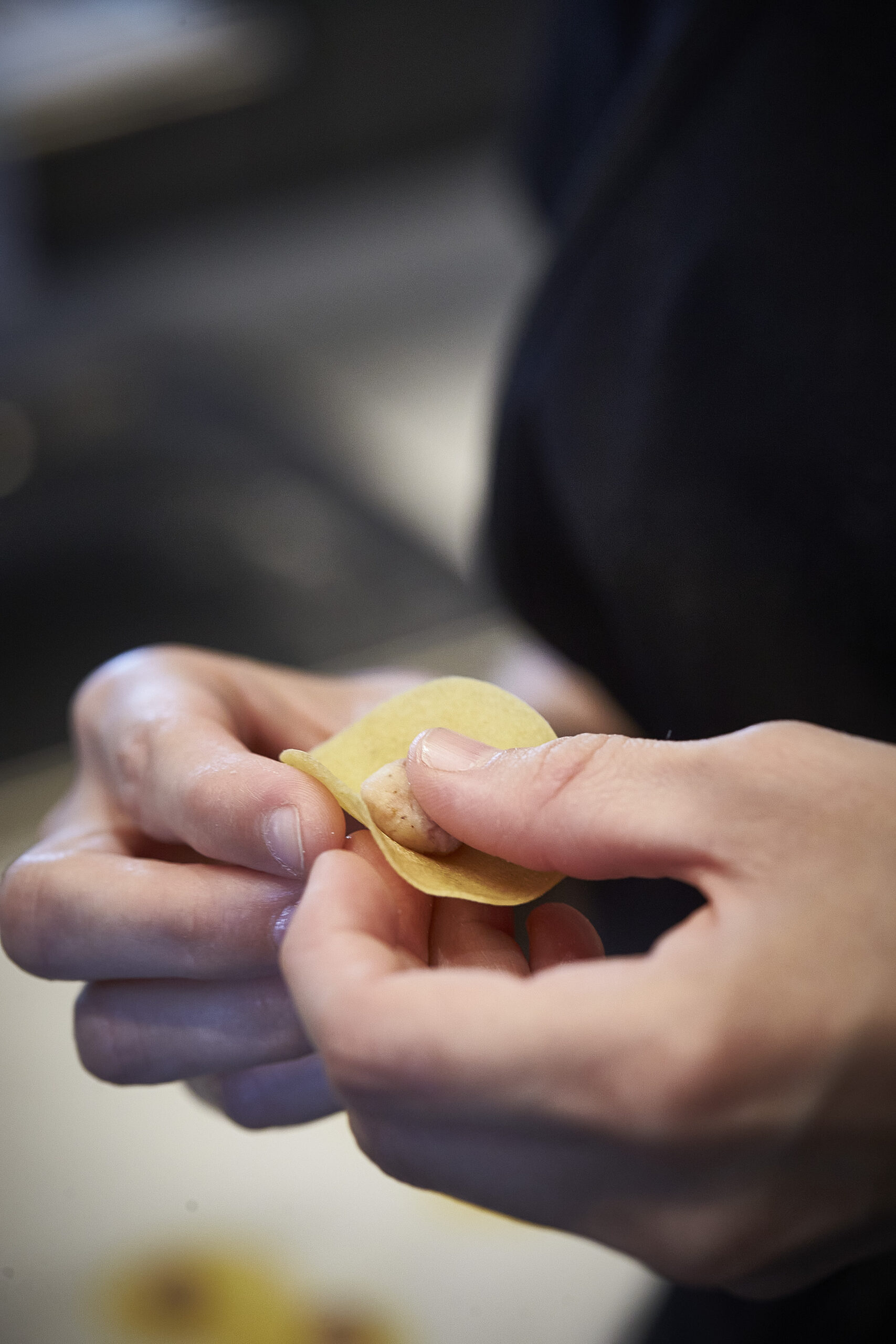 Categorised in the traditional Italian way, the Alelí menu is a journey round the regions of Piedmont, Lombardy, Lazio, Campania and Sicily, with dishes that range from various types of mortadella to artisanally made fresh pasta, such as the agnolotti del plin from Piedmont. Naturally, there is a section with pizzas made in the purest Neapolitan style, allowing the dough to ferment for 48 hours before being cooked in a wood-fired oven.
The Italian dishes on offer, therefore, are not just authentic, they're also as fresh as can be, something that Alelí prides itself on, using produce and goods from Italian suppliers of the very highest quality. As executive chef of this new venture, Nicholas Amici brings an extra touch of originality and tradition to the venue's kitchen. Born and raised in Rome, his knowledge and conceptual understanding of Italian cooking have been key to the restaurant's development.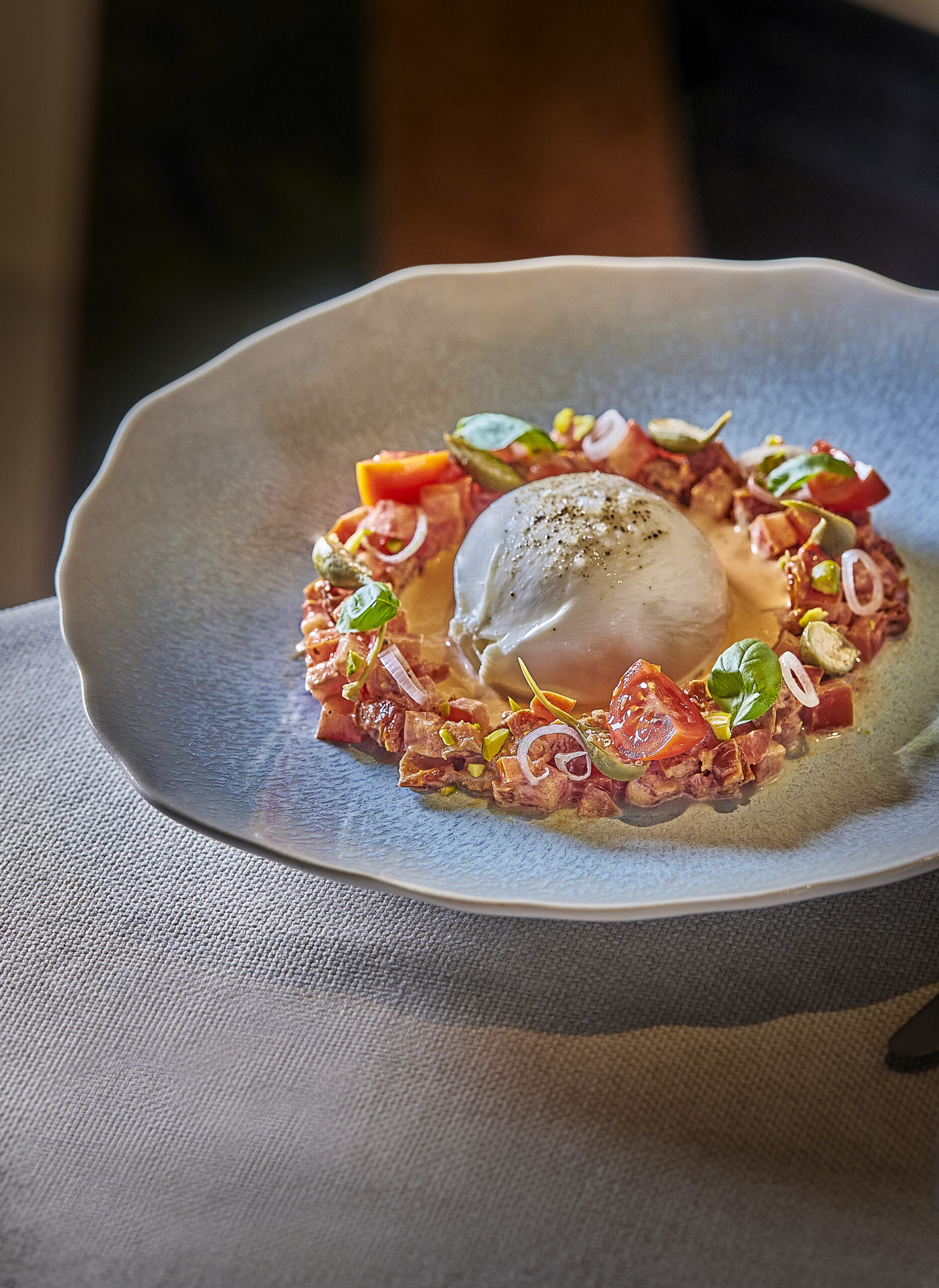 In terms of pairings, the wine list at Alelí is inspired by Dani García's fresh and agile vision, with a very Mediterranean focus. Spanish and Italian wines feature heavily, with a carefully thought-out range and choice of vintages available. From Italy, options include Tuscan wines from small producers in the Montalcino area such as Sassicaia, Tignanello and Masseto, as well as others that are harder to find, such as Rinaldi, Soldera and Burlotto.
Another characteristic element of Alelí is its terrace, a courtyard that the various rooms open out onto, and a unique space that perfectly encapsulates the Italian philosophical concept of dolce far niente, evoking the pleasure of doing nothing at all. Enjoying a glass of Campari or Aperol Spritz in the courtyard, under the shade of the vines and lemon trees, surrounded by bright colours, terracotta and various other elements, with the particular music choices playing in the background, is like gazing out from a balcony in Positano on the Amalfi coast.
With seating for up to 160 people, this new restaurant offers a unique experience in a fabulous setting.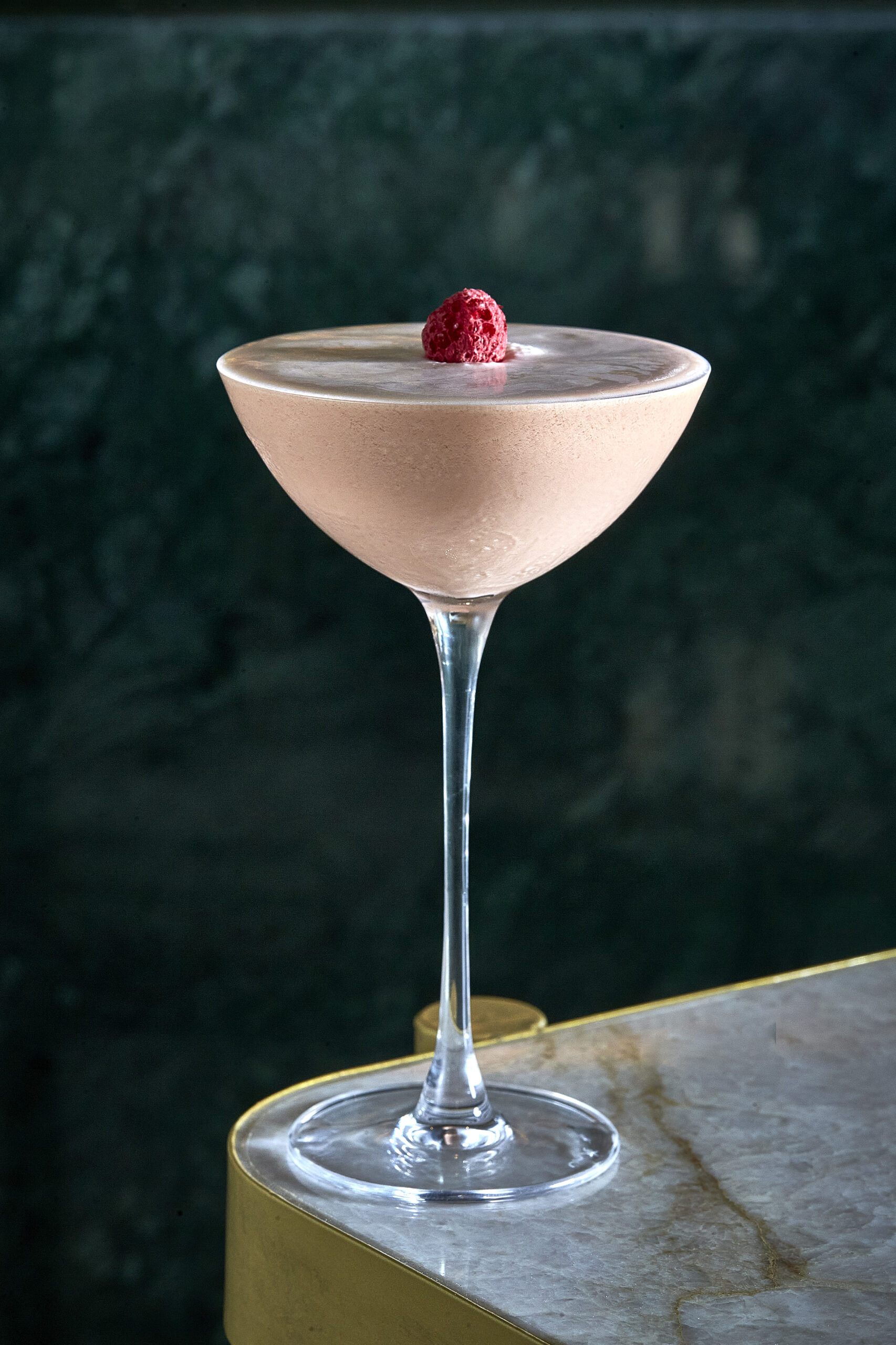 Alelí joins the collection of restaurants that the Dani García Group already runs at the Puente Romano Beach Resort, including Babette and Leña, and is set to be joined by Kemuri, the chef's Japanese restaurant that will be opening soon.
As Dani García mentioned on El Hormiguero on Monday, his forthcoming projects include ventures in Paris, Amsterdam, Miami and Dubai that will open in 2023, and the restaurants Alelí, Kemuri and Tragabuches will all open in Marbella before the end of this summer.